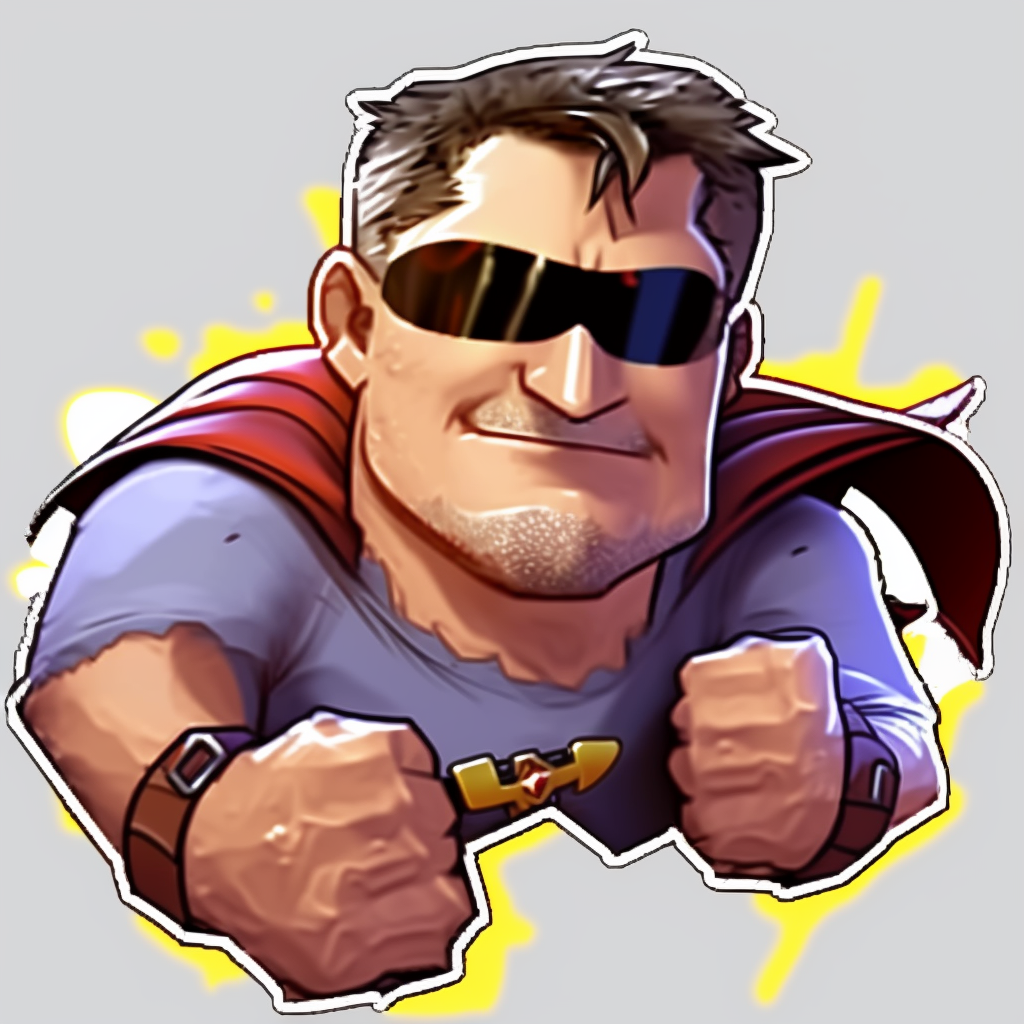 James Hicks - Founder / President
Allow us to introduce James, the rock, fire, and soul of Epoxy Warehouse. With a heart as big as his personality, James is known for his unstoppable passion for helping others. He embodies the spirit of generosity, always ready to lend a hand and even give you the shirt off his back.
When he's not busy sharing his knowledge, fielding phone calls, and feeding the homeless.. James finds time for hunting and fishing, connecting with nature and enjoying the thrill of the chase. His love for his family is evident, as he cherishes his wife Tina, his loyal companion Porky, and his children and grandchildren.
With his infectious humor and quick wit, James is a constant source of amusement and fun within the team. He brings levity to the workplace, ensuring that everyone feels at ease and brings laughter and cheer. When it comes to satisfying his appetite, you can often find James relishing in the comfort food at Waffle House.
James's big-heartedness, humorous nature, and genuine dedication make him an invaluable asset to Epoxy Warehouse, enriching both the professional and personal lives of those around him.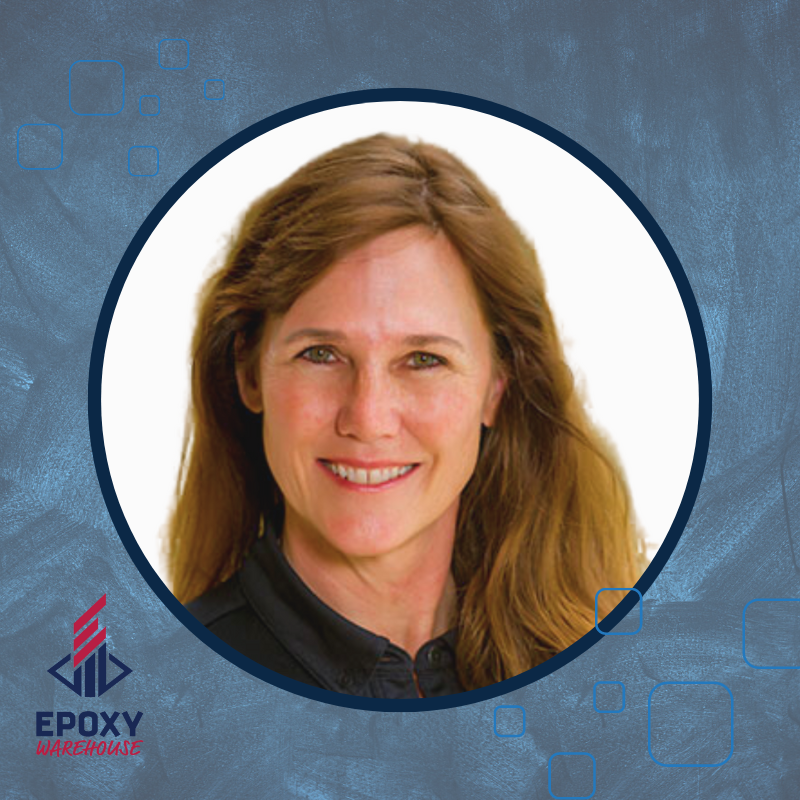 Michelle Seidl - Founder/ VP
Meet Michelle, one of the founders of Epoxy Warehouse, whose entrepreneurial spirit has thrived for over 35 years across various business ventures. With a keen focus on administration, Michelle's expertise spans from team building to accounting, making her an essential pillar of our organization.
Affectionately known as "Helpful Hanna" and "Polly Anna" by her colleagues, she embodies a helpful and optimistic nature that inspires those around her.
Michelle's family holds a special place in her heart, as evidenced by the cherished family photos adorning her office. Her love for adventure extends beyond the business realm, as she has embarked on extensive travels, seeking new experiences and embracing diverse cultures along the way. In her pursuit of personal development, Michelle devotes her free time to studying and growing, always striving to enhance her knowledge and skills. With her adventurous spirit, unwavering dedication, and infectious positivity, Michelle is an indispensable force within our team, shaping the success of Epoxy Warehouse.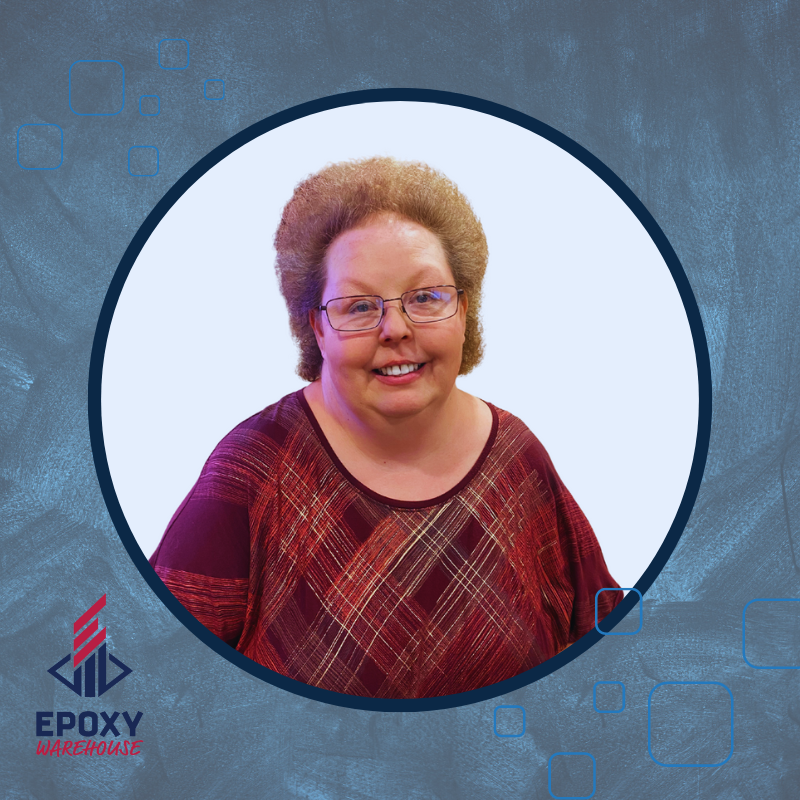 Roberta Sloat - Sect/Trs
Allow us to introduce Roberta, an invaluable member of our team with a wealth of professional experience and steadfast dedication. With a diverse background starting with educator to paralegal, and has been in the concrete coating industry for over 10 years, Roberta brings a unique perspective to her role.
Since the inception of Epoxy Warehouse, she has played a pivotal role in its success.
Beyond her work commitments, Roberta finds fulfillment in giving back to her community as a volunteer for SE Guide Dogs. Known for her deep affection for dogs, she often admits to preferring their company over people. When she's not busy lending a helping hand, you'll find her unwinding to the electrifying beats of heavy metal. And in her commitment to sustainability, she proudly cruises around in an electric car. Roberta's wealth of experience, passion for service, and rock-solid work ethic make her an indispensable asset to our team.